Live Podcast: Fear of Science vs. This is VANCOLOUR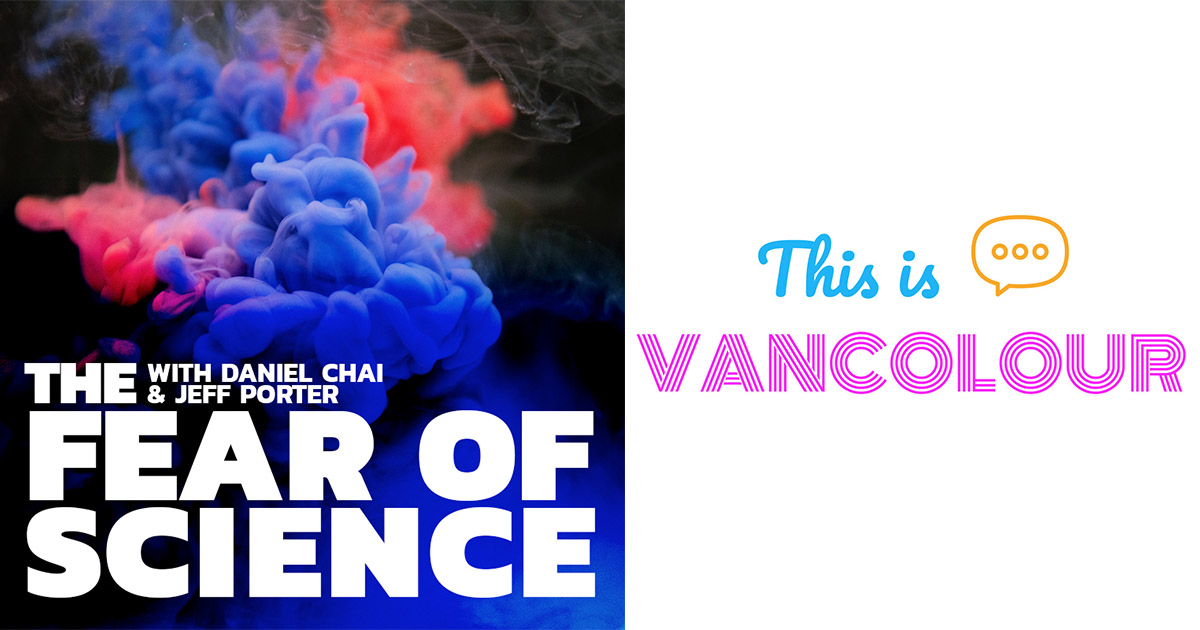 Jeff Porter and Daniel Chai from The Fear of Science and Mo Amir from This is VANCOLOUR will be talking with comedian Katie-Ellen Humphries about what scares people about the city of Vancouver. We will attempt to pick apart why people call Vancouver "No Fun City" and why people are hesitant to move or stay in the city. 
All live recordings and panels will be held in the Montalbano Family Theatre on the 8th floor of the Vancouver Public Library - Central Library.
Event Category
Free Event
Live Recording
Local